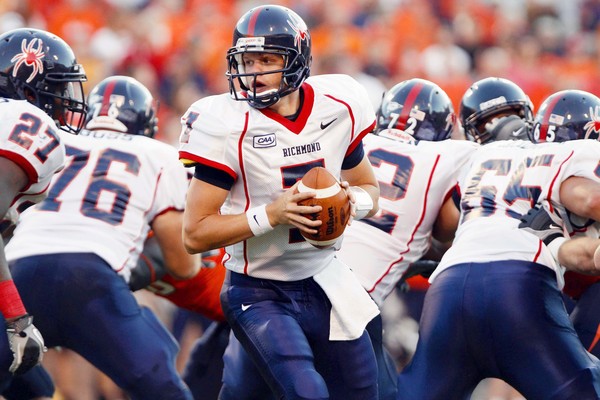 Featuring small school talent from the FCS and Division II levels, the South offensive squad holds a huge size advantage in the trenches. James Carmon, especially, is a gigantic 6'7, 345 lbs and looks to prove himself more than just a raw body. Landon Walker from Clemson, is the highest rated prospect on the squad and currently holds a 3rd-5th round draft grade here at Optimum Scouting.

FCS quarterbacks Nathan Dick and Aaron Corp will battle Jordan Jefferson for the top quarterback slot, which I see Nathan Dick coming away with. Both Dick and Corp display good anticipation for throwing lanes, accuracy across the board, and presence within the pocket. Jefferson has an uphill battle to climb, as most do not see him as a capable next level quarterback.

That being said, I would not be shocked if Jordan comes out and blows scouts away with his live arm, outstanding velocity, and overall athleticism. Jefferson needs to keep the ball off the ground, hit his receivers in stride with better ball placement, and improve his reads. Two Division II talents to watch out for are halfback, Daryl Richardson and tight end, Phillip Supernaw. Both need to step up this week, and I feel each of these players could end up establishing themselves at the top of their respective positions on the South offense.
no comments