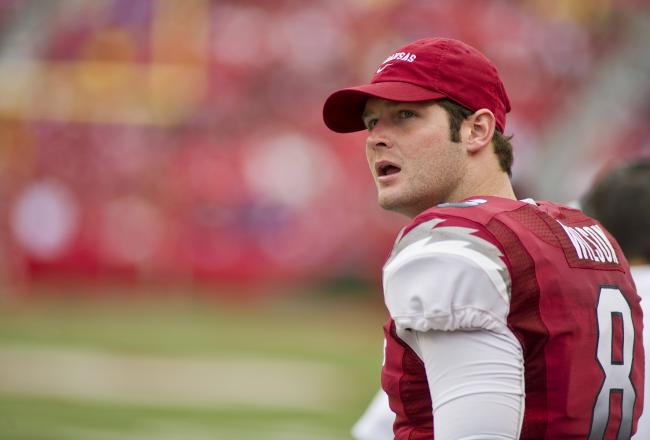 At the Media Night, it was a frenzy talking to players, grabbing who you can, getting a few minutes (if not seconds) before others swarmed to get the next question in.
I got a chance to talk to 10 players that night, asking them questions that relate to what NFL teams would ask. I tried to cover injuries, character issues, arrests, scheme changes, and testing their football knowledge.
I talked to Tyler Wilson, Zac Dysert, Quinton Patton, Denard Robinson, Aaron Mellete, Kyle Juszczyk, Justin Pugh, Eric Fisher, Hugh Thornton, and Jamie Collins.
no comments